Welcome to our 17th Season!
The Indy Acoustic Cafe Series began in 1996 with the purpose of bringing the best nationally and internationally known singer songwriters specializing in Folk, Americana and Blues in an acoustically perfect environment, a true listening room. This is the very first music series of it's kind in Indianapolis giving musicians of the highest caliber the opportunity to play in Indianapolis while passing through the Midwest. I hope you're able to check out the series and discover new and talented musicians from across the country.

Mark
Now Purchase Tickets ONLINE.
Visit the Tickets Page to see how.
---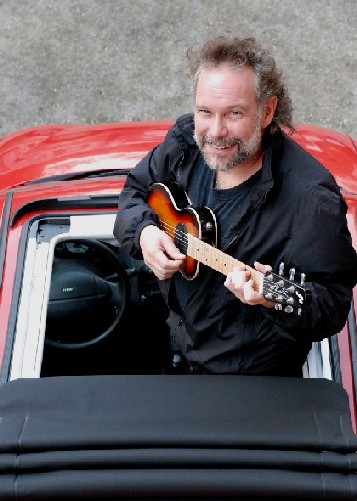 John Gorka - CD RELEASE SHOW - With Special Guest Antje Duvekot - April 26, 2014 SOLD OUT!
From New Jersey, John Gorka is a world-renowned singer-songwriter who got his start at a neighborhood coffeehouse in eastern Pennsylvania and in 1991 Rolling Stone magazine called him "the preeminent male singer-songwriter of what has been dubbed the New Folk Movement."
Over the years many well known artists have recorded and/or performed John Gorka songs, including Mary Chapin Carpenter, Nanci Griffith, Mary Black and Maura O'Connell. John has graced the stage of Austin City Limits, Mountain Stage, etown and has appeared on CNN.
John now resides in Minnesota when he is not tour in North America or Europe. Join us to welcome John back to Indianapolis. He always puts on a great show.
Learn more about John (and get his family Pierogi recipe) at his web site JohnGorka.com.
Click here for ticket information.
---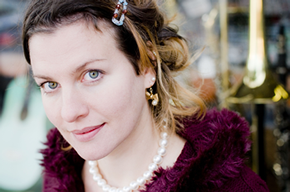 Antje Duvekot - April 26, 2014
Blending uncommonly beautiful vocals with one of the sharpest poetic sensibilities in her field, Duve- kot has a remarkable ability to make us believe she is whispering secrets in our ear, and we know that she believes every word she sings."New Siberia" is her third studio album -- and a masterpiece of the modern folk genre. She holds three top songwriting awards including the Kerrville New Folk Competition's Best New Folk Award, Boston Music Award for Outstanding Folk Act, and Grand Prize in the John Lennon Songwriting Contest. In 2007, Duvekot's song "Merry-Go-Round" was featured a large-scale marketing campaign for Bank of America, including a high-profile spot during Super Bowl XLI. Duvekot performed for the first time as a professional in Europe, in August 2007, as part of Denmark's Tonder Festival, accompanied by Karan Casey, John Doyle, Liz Carroll, Julie Fowlis, and Mick McAuley. Duvekot released her second studio CD, The Near Demise of the Highwire Dancer, on Black Wolf Records in March 2009. The album, which features 11 tracks, most of them originals, was produced by singer-songwriter Richard Shindell.
Learn more about Antje Duvekot at her web site www.AntjeDuvekot.com.
Click here for ticket information.
---