Welcome to our 21st Season!
Thanks to your support we have lasted over 20 years. The Indy Acoustic Cafe Series began in 1996 with the purpose of bringing the best nationally and internationally known singer songwriters specializing in Folk, Americana and Blues in an acoustically perfect environment, a true listening room. This is the very first music series of it's kind in Indianapolis giving musicians of the highest caliber the opportunity to play in Indianapolis while passing through the Midwest. I hope you're able to check out the series and discover new and talented musicians from across the country.

Mark
Now Purchase Tickets ONLINE.
Visit the Tickets Page to see how.
---
---
CANCELLED - Pierce Pettis / James House - August 13, 2016
We regret due to issues outside of our control the August 13 show is being cancelled. If you purchased tickets you will be receiving a refund shortly.
We apologize for this inconvenience.
---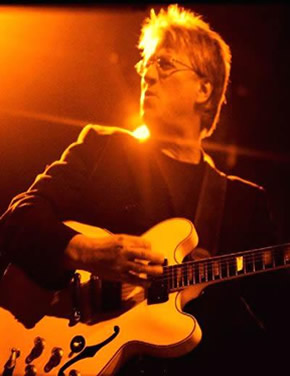 Richie Furay - September 23, 2016
Richie Furay is a Rock and Roll Hall of Fame member. Richie has been a pioneering force in rock music and country music. A founding member of Buffalo Springfield, Poco, and Souther-Hillman-Furay Band. He was an innovator of new musical forms and contributed some of Rock and Roll''s best vocals.
In 1967, Richie moved to L.A. to meet up with his friend Stephen Stills. The two connected with Neil Young, Dewey Martin and Bruce Palmer to form Buffalo Springfield. After 3 albums, they disbanded. During this time he met up with Jim Messina and then Poco was born. The band cut some of the best country rock music of the sixties and seventies. Members of Poco consisted of Messina, Randy Meisner and Timothy B. Schmidt of the Eagles fame, Paul Cotton, George Grantham and Rusty Young.
Learn more about Richie at his web site www.RichieFuray.com.
---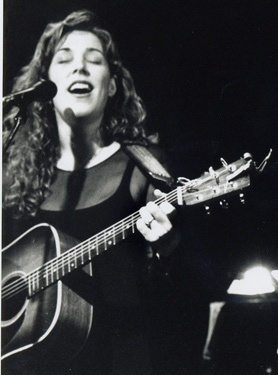 Beth Nielsen Chapman - October 22, 2016
From writing hits for other artists to recording her own, twice Grammy nominated Beth Nielsen Chapman has truly embraced musical diversity. She has penned numerous hits and written songs for many top artists including Bonnie Raitt, Emmylou Harris, Bette Midler, Elton John, Neil Diamond, Trisha Yearwood, Martina McBride, Michael McDonald, Amy Grant, Keb Mo', Roberta Flack, Waylon Jennings, Faith Hill and many more. Her music has been heard on "ER", "Dawson's Creek", "Providence", "Felicity" and in movie soundtracks "The Prince of Egypt", "Message in a Bottle", "The Rookie" and "Where the Heart Is". Mega hit, "This Kiss" sung by Faith Hill was ASCAP's 1999 Song of the Year.
Learn more about Beth at her web site www.BethNielsenChapman.com.
---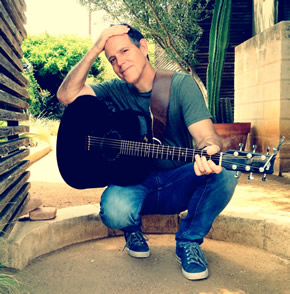 David Wilcox - October 22, 2016
David was first inspired to play guitar after hearing a fellow college student playing in a stairwell. Wilcox is now 18 records into a career marked by personal revelation and wildly loyal fans. His lyrical insight is matched by a smooth baritone voice, virtuosic guitar chops and creative open tunings, giving him a range and tenderness rare in folk music.
Considered a "songwriter's songwriter", his songs have been covered by many artists. In addition to his writing prowess, his skills as a performer and storyteller are unmatched. He holds audiences with nothing more than a single guitar, thoroughly written songs, a fearless ability to mine the depths of human emotions of joy, sorrow and everything in between, and all tempered by a quick and wry wit.
Learn more about David at his web site www.DavidWilcox.com.
---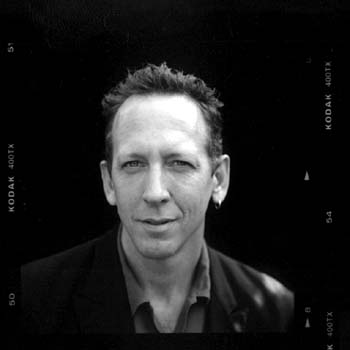 Darden Smith - November 19, 2016
Darden Smith has long transcended traditional singer-songwriter boundaries, and his varied, fascinating musical legacy continues to evolve.
Musically, Smith weaves together folk and Americana influences with rock, pop, and the musical roots of his home state of Texas, to create a sound that is uniquely his own. He has recorded fourteen critically acclaimed albums in locations ranging from Austin, New York, and Nashville to London and Los Angeles. All Music Guide has praised Smith as "a singer-songwriter blessed with an uncommon degree of intelligence, depth, and compassion". Likened to songwriters such as Nick Drake, John Hiatt, Leonard Cohen and Elvis Costello, Smith is one of contemporary music's most winning and gifted artistic treasures whose consistent creative excellence keeps blossoming.
Darden Smith continues to redefine what it means to be a musician.
Learn more about Darden at his web site www.DardenSmith.com.
---