Welcome to our 19th Season!
The Indy Acoustic Cafe Series began in 1996 with the purpose of bringing the best nationally and internationally known singer songwriters specializing in Folk, Americana and Blues in an acoustically perfect environment, a true listening room. This is the very first music series of it's kind in Indianapolis giving musicians of the highest caliber the opportunity to play in Indianapolis while passing through the Midwest. I hope you're able to check out the series and discover new and talented musicians from across the country.

Mark
Now Purchase Tickets ONLINE.
Visit the Tickets Page to see how.
---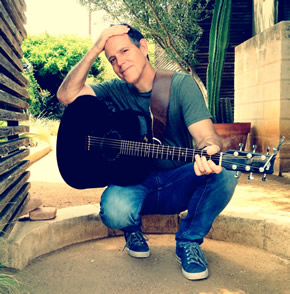 David Wilcox - November 8, 2014
Considered a 'songwriter's songwriter', his songs have been covered by artists such as k.d. lang and many others. In addition to his writing prowess, his skills as a performer and storyteller are unmatched. He holds audiences rapt with nothing more than a single guitar, thoroughly written songs, a fearless ability to mine the depths of human emotions of joy, sorrow and everything in between, and all tempered by a quick and wry wit.
Reflecting on well over 20 years of record-making and touring extensively around the US and world, Wilcox says, "Music still stretches out before me like the head-lights of a car into the night. It's way beyond where I am, but it shows where I'm going. I used to think that my goal was to catch up, but now I'm grateful that the music is always going to be way out in front to inspire me." He's touring in support of his new CD titled, "Blaze".
Learn more about Daivd at his web site www.DavidWilcox.com.
Tickets on sale now - Click here for ticket information.
---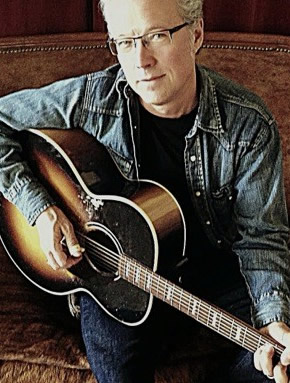 Radney Foster - February 21, 2015
Throughout his 30 year career, Foster has continuously stretched the boundaries. "I strive to challenge myself as a writer, a musician and a singer everyday." As his voice has deepened and grown richer, so, it seems, has his focus. These are the songs of a full-grown man, who long ago left fear by the side of the road.
Considered an elder statesman of Texas singer-songwriters, Foster has been a friend and mentor to many younger artists on the Texas scene. He's written and produced songs for Randy Rogers, Jack Ingram, Kacey Musgraves, Wade Bowen, Josh Abbott, Pat Green, Cory Morrow and many others. His songs are regularly mined by superstar acts like Keith Urban ("Raining on Sunday," "I'm In,"), Sara Evans ("Real Fine Place," "Revival") and the Dixie Chicks ("Godspeed").
Radney is touring in support of his new CD titled, "Everything I Should Have Said". It's a really great one too.
Learn more about Radney at his web site www.RadneyFoster.com.
Tickets go on sale January 1, 2015 - Click here for ticket information.
---