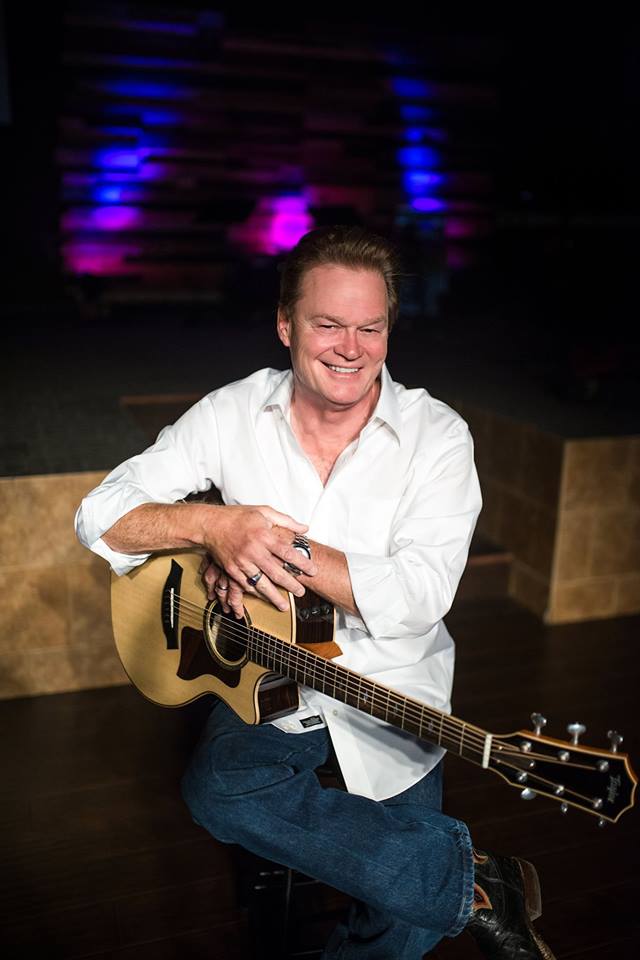 Doug Stone - Saturday, September 7, 2019
Doug Stone, a contemporary country star, found his mark in music as a lonesome baritone balladeer, although he was very adept at hard-up-tempo country. Doug began at age five learning guitar from his mother an avid singer and guitarist. At age seven he was given the opportunity, by his mother, to open for Loretta Lynn.
Doug had already past the age of 30 when a Nashville manager paired him up with Epic, his first record label. He debuted in 1990 with the single, "I'd Be Better Off (In a Pine Box)", the first release from his 1990 self-titled debuted album "Doug Stone" for Epic records. This album produced a handful of chart-topping singles. Following these songs was his first number one, "In a Different Light". In addition, the single was nominated for a Grammy Award for Best Country Song. Both this album and its successor, 1991's "I Thought It Was You", earned a platinum certification from The Recording Industry Association of America for U.S. shipments of one million copies. Two more albums for Epic, 1992's "From The Heart" and 1994's "More Love", were each certified gold. Stone has charted –twenty-two singles on Hot Country Songs, with his greatest chart success coming between 1990 and 1995. In this time span, he charted eight Number Ones including: "In a Different Light", "A Jukebox and a Country Song", "Too Busy Being in Love", "Addicted to a Dollar, and "Why Didn't I think of That" to name a few, plus fifteen more Top Five singles.
Learn more about Doug at his web site www.DougStone.com.
Click here for ticket information.
Click here for show time and location
---
Songwriter Showcase - Pierce Pettis, Cliff Eberhardt, Garnet Rodgers - Saturday, November 2, 2019
Click here for ticket information.
Click here for show time and location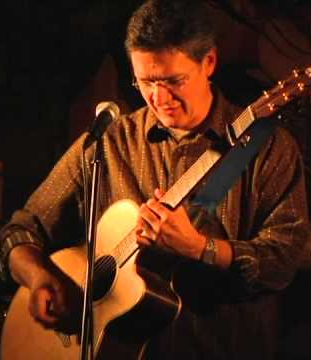 Pierce Pettis
After a lifetime of crafting finely-wrought, heart-touching songs, singer-songwriter Pierce Pettis feels that he's finally found his comfort zone. "The biggest change," he says of this point in his career "has been getting over myself and realizing this is a job and a craft. And the purpose is not fame and fortune (whatever that is) but simply doing good work."
Pettis hit the road and became a member of the "Fast Folk" movement in New York in the mid-1980's. He released one independent solo album, Moments (1984) before signing with High Street Records, a division of Windham Hill. There, he released three albums: While the Serpent Lies Sleeping (1989), Tinseltown (1991), and Chase the Buffalo (1993). His relationship with Tinseltown producer Mark Heard transcended the album. After Heard's untimely death in 1992, Pettis committed to including a song of Heard's on every one of his own albums, a practice that continues to this day. "Father's Son", Pettis' newest solo project for Compass Records Group, was released January of 2019 to widespread critical praise in the US, UK and Europe.
Learn more about Pierce at his web site www.PiercePettis.com.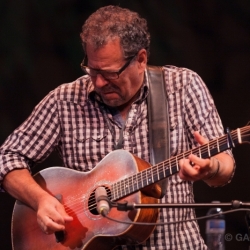 Cliff Eberhardt
At fifteen, Cliff and his brother Geoff began touring as an acoustic duo, playing the Eastern club circuit until Cliff turned twenty-one and moved to Carbondale, Illinois. There he found space to develop his own voice within a vibrant and supportive music scene that included Shawn Colvin. After a couple of years there and a short stay in Colorado, Cliff moved to New York in 1978. Because the clubs were great (the Bitter End, the Speakeasy, Kenny's Castaway, Folk City) and the company amazing (John Gorka, Suzanne Vega, Lucy Kaplansky, Julie Gold, Steve Forbert, Christine Lavin, and Shawn Colvin), New York was an ideal musician's boot camp. Though he put in long hours as a taxi driver, Cliff worked steadily on his music throughout the 80's, doing solo gigs and studio work, and playing guitar on the road with Richie Havens, Melanie and others. Singing advertising jingles for products like Coke, Miller Beer and Chevrolet ("The Heartbeat of America" campaign) allowed him to devote more time to his songwriting.
In 1990 Cliff's song "My Father's Shoes," appeared on Windham Hill's Legacy collection, leading to a deal with the label. They released Cliff's first album, The Long Road (1990), a work featuring a duet with Richie Havens. The critical response to this debut was outstanding (The Philadelphia Inquirer called the album a "repeatedly astounding collection"). He followed with two more records on Windham Hill before releasing 12 Songs of Good and Evil (1997) on Red House Records, which stemmed from a chance meeting with Red House founder Bob Feldman at John Gorka's wedding. Cliff recorded two more albums before his critically acclaimed The High Above and the Down Below, named the #5 album of 2007 by USA Today. Produced by legendary musician and Red House Records president Eric Peltoniemi, it was recorded in Minneapolis with noted jazz players Gordy Johnson, J. T. Bates and Rich Dworsky and was his first album after spending several years recovering from a car accident.
Learn more about Cliff at his web site www.CliffEberhardt.net.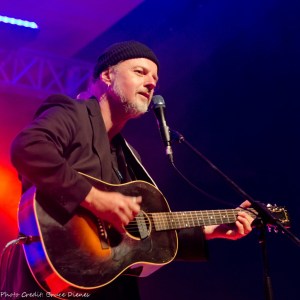 Garnet Rogers
Garnet Rogers has established himself as 'One of the major talents of our time". Hailed by the Boston Globe as a "charismatic performer and singer", Garnet is a man with a powerful physical presence – close to six and a half feet tall – with a voice to match. With his "smooth, dark baritone" (Washington Post) his incredible range, and thoughtful, dramatic phrasing, Garnet is widely considered by fans and critics alike to be one of the finest singers anywhere. His music, like the man himself, is literate, passionate, highly sensitive, and deeply purposeful. Cinematic in detail, his songs "give expression to the unspoken vocabulary of the heart" (Kitchener Waterloo Record). An optimist at heart, Garnet sings extraordinary songs about people who are not obvious heroes and of the small victories of the everyday. As memorable as his songs, his over-the-top humor and lightning-quick wit moves his audience from tears to laughter and back again.
Resolutely independent, Garnet Rogers has turned down offers from major labels to do his music his own way.
Learn more about Garnet at his web site www.GarnetRogers.com.
---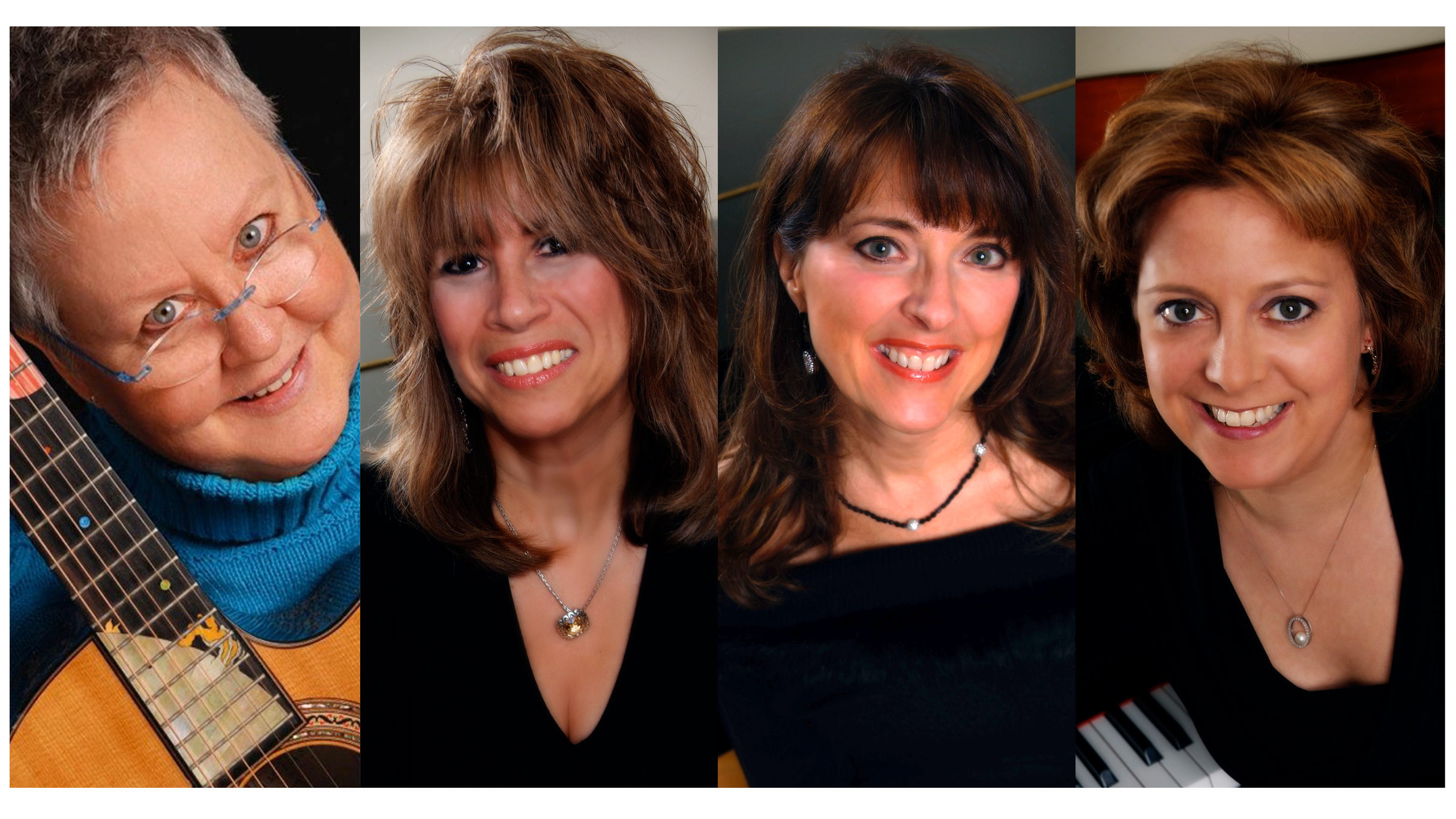 The Four Bitchin Babes - Saturday, February 8, 2020
Details Coming Soon
---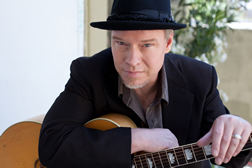 Shawn Mullins - Saturday, April 4, 2020
Details Coming Soon