Welcome to our 21st Season!
Thanks to your support we have lasted over 20 years. The Indy Acoustic Cafe Series began in 1996 with the purpose of bringing the best nationally and internationally known singer songwriters specializing in Folk, Americana and Blues in an acoustically perfect environment, a true listening room. This is the very first music series of it's kind in Indianapolis giving musicians of the highest caliber the opportunity to play in Indianapolis while passing through the Midwest. I hope you're able to check out the series and discover new and talented musicians from across the country.

Mark
Now Purchase Tickets ONLINE.
Visit the Tickets Page to see how.
---
---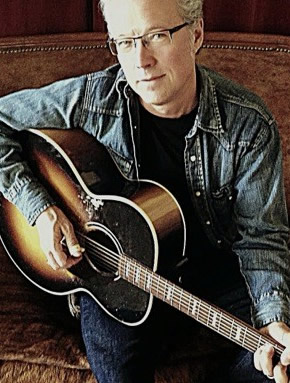 Radney Foster CD and Book Release Show - October 21, 2017
As a young musician straight out of Texas, Radney Foster spent the lengthy drives in between tour stops reading the likes of John Steinbeck, Larry McMurtry, and Harper Lee. Over 30 years of artist cuts later, there is no question that he himself is an established storyteller. Whether it's navigating the ever-changing music industry or battling a sudden, terrifying illness – Foster definitely has a story to tell.
In late Fall 2015, the legendary songwriter got the diagnosis every musician fears-- a severe case of pneumonia and laryngitis. However, for someone who's been producing songs for almost 40 years, the desire to write doesn't fade along with the voice. During a grueling six week period of vocal constraint, Foster's creative side emerged in the form of a short story inspired by the song, titled "Sycamore Creek," and the idea for Foster's newest endeavor was born.
"For You To See The Stars" is a project comprised of two parts – a book and a CD. The book is a collection of short stories published by Working Title Farm. Though the stories are fiction, they are informed by Foster's upbringing on the Mexican border in Del Rio, TX. The story that most closely resembles memoir, "Bridge Club," is a humorous and poignant retelling of the song "Greatest Show on Earth," a recollection of playing music with family and friends on the back porch on a Saturday night.
"For You To See The Stars" is Radney Foster's eleventh album. Foster has written eight number one hit singles, including his own "Nobody Wins," and "Crazy Over You" with duo Foster & Lloyd. His discography contains countless cuts by artists ranging anywhere from country (Keith Urban, The Dixie Chicks, Luke Bryan, Nitty Gritty Dirt Band) to contemporary (Marc Broussard, Hootie & The Blowfish, Kenny Loggins, Los Lonely Boys). Although highly recognized and accomplished in the music world, Foster is a true renaissance man. In addition to "For You To See The Stars" being his first book, Foster recently starred in the world premiere of "Troubadour," at Atlanta's Tony Award winning Alliance Theatre. He also appears in the upcoming feature film, Beauty Mark.
Learn more about Radney at his web site www.RadneyFoster.com.
---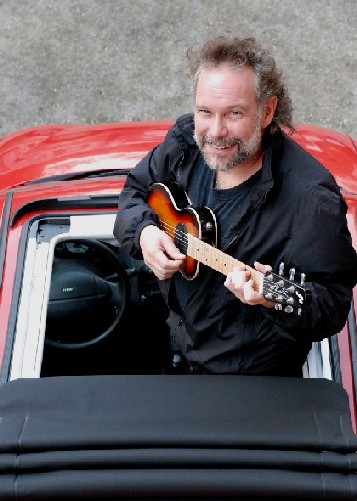 John Gorka - November 4, 2017
From New Jersey, John Gorka is a world-renowned singer-songwriter who got his start at a neighborhood coffeehouse in eastern Pennsylvania and in 1991 Rolling Stone magazine called him "the preeminent male singer-songwriter of what has been dubbed the New Folk Movement."
Over the years many well known artists have recorded and/or performed John Gorka songs, including Mary Chapin Carpenter, Nanci Griffith, Mary Black and Maura O'Connell. John has graced the stage of Austin City Limits, Mountain Stage, etown and has appeared on CNN.
John now resides in Minnesota when he is not tour in North America or Europe. Join us to welcome John back to Indianapolis. He always puts on a great show.
Learn more about John (and get his family Pierogi recipe) at his web site JohnGorka.com.
Click here for ticket information.