Welcome to our 21st Season!
Thanks to your support we have lasted over 20 years. The Indy Acoustic Cafe Series began in 1996 with the purpose of bringing the best nationally and internationally known singer songwriters specializing in Folk, Americana and Blues in an acoustically perfect environment, a true listening room. This is the very first music series of it's kind in Indianapolis giving musicians of the highest caliber the opportunity to play in Indianapolis while passing through the Midwest. I hope you're able to check out the series and discover new and talented musicians from across the country.

Mark
Now Purchase Tickets ONLINE.
Visit the Tickets Page to see how.
---
---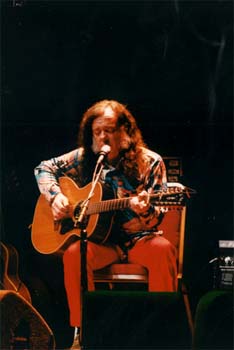 David Lindley - March 11, 2017
Multi-instrumentalist David Lindley performs music that redefines the word "eclectic." Lindley, well known for his many years as the featured accompanist with Jackson Browne, and leader of his own band El Rayo-X, has long championed the concept of world music. The David Lindley electro-acoustic performance effortlessly combines American folk, blues, and bluegrass traditions with elements from African, Arabic, Asian, Celtic, Malagasy, and Turkish musical sources. Lindley incorporates an incredible array of stringed instruments including but not limited to Kona and Weissenborn Hawaiian lap steel guitar, Turkish saz and chumbus, Middle Eastern oud, and Irish bouzouki. The eye-poppingly clad "Mr. Dave's" uncanny vocal mimicry and demented sense of humor make his onstage banter a highlight of the show.
Learn more about David at his web site www.DavidLindley.com.
SOLD OUT ! ! !
---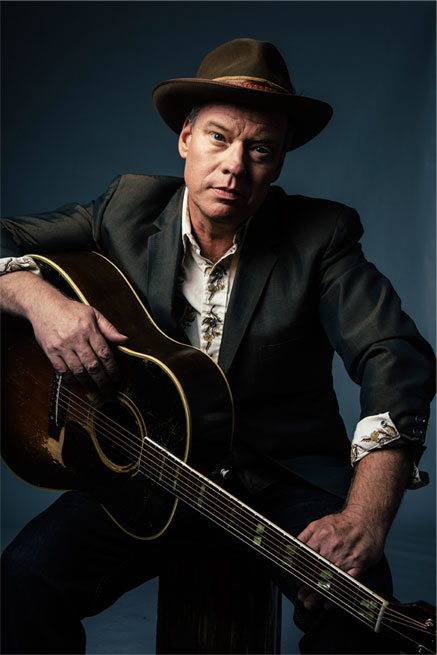 Shawn Mullins - April 8 2017
An Atlanta-based folksinger best known for his Top Ten hit "Lullaby," Shawn Mullins was serving as a member of the U.S. Army Airborne Infantry Division when he released his first self-titled cassette (issued on his own label, SM) in 1989. Following the release of 1991's Everchanging World, he left the military after eight years of service to pursue music on a full-time basis. After three years spent fruitlessly searching for a record deal, Mullins established a new label, SMG, and released the LPs Better Days and Big Blue Sky in the interim. Jeff's Last Dance, Vol. 1 and Vol. 2 (live companion discs recorded jointly with Matthew Kahler) arrived in 1995, and Mullins returned a year later with the solo effort Eggshells.
Released in 1998, Soul's Core marked his first album for a major label, Columbia Records; it also signaled his critical breakthrough, as the single "Lullaby" became a chart-topping, Grammy-nominated hit. The album eventually went platinum, paving the way for an anthology of the singer's early work with 1999's The First Ten Years. Toward the end of 2000, Mullins released the official follow-up to Soul's Core, Beneath the Velvet Sun. The Essential Shawn Mullins collection arrived in 2003, followed by 9th Ward Pickin' Parlor, his first release for Vanguard Records, in 2006. He remained with Vanguard for 2008's Honeydew, which was inspired by (and recorded in) his native Georgia. Mullins kept himself busy for the rest of the year, co-writing a number one hit for the Zac Brown Band ("Toes") and releasing Live at the Variety Playhouse, which captured one of his sold-out performances in Atlanta. Two years later, he released his eleventh studio album, Light You Up, which continued the rustic, Americana-styled thread he'd been spinning since 9th Ward Pickin' Parlor. Five years later, Mullins signed with Sugar Hill and released My Stupid Heart in October of 2015.
Learn more about Shawn at his web site www.ShawnMullins.com.
---