Welcome to our 21st Season!
Thanks to your support we have lasted over 20 years. The Indy Acoustic Cafe Series began in 1996 with the purpose of bringing the best nationally and internationally known singer songwriters specializing in Folk, Americana and Blues in an acoustically perfect environment, a true listening room. This is the very first music series of it's kind in Indianapolis giving musicians of the highest caliber the opportunity to play in Indianapolis while passing through the Midwest. I hope you're able to check out the series and discover new and talented musicians from across the country.

Mark
Now Purchase Tickets ONLINE.
Visit the Tickets Page to see how.
---
---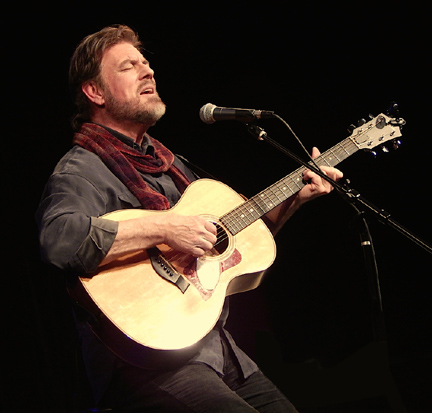 Michael Tomlinson - Spetember 9, 2017
Michael Tomlinson is a very talented singer songwriter from the Pacific Northwest. It's been said by Van Toffler, longtime President of MTV and VH1, "when it comes to beautiful, soul searching ballads, Michael has no peer."
Michael's new album was financed entirely by listeners who felt much that same way, supporters from all over North America and Europe. Last summer he launched a crowd funding campaign and invited people around the world to help him co-create "the most beautiful album of my life." Tomlinson writes, "I felt that the only way my project could stand apart is if I could inspire people to want to be a part of something that made the world a better place." His effort was extremely successful, raising almost $20,000 more than the songwriter had asked for. He spent the fall of 2015 in a Seattle recording studio, with several artists from around the world contributing tracks to his album, sending music files back and forth until the songs took form. This summer Michael Tomlinson releases House of Sky.
The album is a bookend to his very first album, "Run This Way Forever" which Michael released in the late 1980s. That album was played in a couple of dozen cities and sold over 100,000 copies on Michael's own small label, Desert Rain. Michael then signed with a series of LA based labels, gaining one Top Ten hit with "Dawning On A New Day", but decided in the mid-1990s to leave the chaos of the traditional music industry when he learned what he called "an obvious-to-everyone-but-me lesson that the Music Business was never about music." From that time on Michael has continued to write and record in Seattle and perform concerts around the U.S. every year. He also hosts occasional retreats, called "A Gathering of Friends", and brings together groups of people for discussion, laughter and good will.
Learn more about Michael at his web site www.MicahelTomlinson.com.
---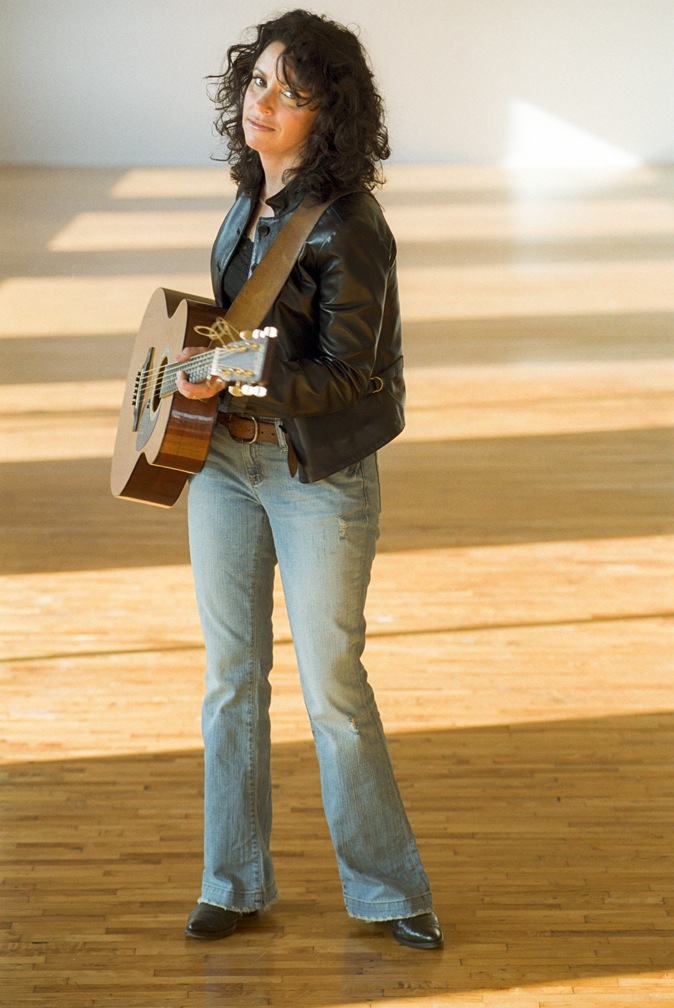 Lucy Kaplansky - September 30, 2017
She started out singing in Chicago bars. Then, barely out of high school, Lucy Kaplansky took off for New York City. There she found a fertile community of songwriters and performers—Suzanne Vega, Steve Forbert, The Roches and others. With a beautiful flair for harmony, Lucy was everyone's favorite singing partner, but most often she found herself singing as a duo with Shawn Colvin. People envisioned big things for them in fact, The New York Times said it was "easy to predict stardom for her." But then Lucy dropped it all.
Convinced that her calling was in another direction, Lucy left the musical fast track to pursue a doctorate in Psychology. Upon completing her degree, Dr. Kaplansky took a job at a New York hospital working with chronically mentally ill adults, and also started a private practice. Yet she continued to sing. Lucy was often pulled back into the studio by her friends, (who now had contracts with record labels) wanting her to sing on their albums. She harmonized on Colvin's Grammy-winning "Steady On" and on Nanci Griffith's "Lone Star State of Mind" and "Little Love Affairs". She also landed soundtrack credits, singing with Suzanne Vega on "Pretty in Pink" and with Griffith on "The Firm" and several commercial credits as well—including "The Heartbeat of America" for Chevrolet.
Then Shawn Colvin—who was itching to produce a record—hooked up with Lucy, her ex-singing partner. They went into the studio, and it all came together. When Lucy's solo tapes got into the hands of Bob Feldman, president of Red House Records, he was blown away. Suddenly, Lucy was back in the music business.
Lucy's rising popularity has led to appearances on the CBS Morning Show, NPR's Weekend and Morning Editions and All Things Considered, Mountain Stage, and West Coast Live. Lucy also contributed her story to a unique book, SOLO: Women Singer- Songwriters in Their Own Words, which includes some of the best known women on the music scene today: Ani DiFranco, Shawn Colvin, Sheryl Crow, Jewel, Sarah McLachlan and others. She was also featured in Lipstick, a collection of essays by NPR commentator Gwen Macsai, published in the fall of 1999.
Kaplansky's voice has continued to remain in high demand by her peers. Her song "Guilty as Sin" was featured in the NBC television show Ed. In addition, she can be heard on recent releases by Bryan Ferry, Nanci Griffith, and on the Greg Brown tribute album Going Driftless (also featuring Ani Difranco, Iris Dement, Mary Chapin Carpenter, Gillian Welch, Lucinda Williams and others).
Learn more about Lucy at her web site LucyKaplansky.com/.
---