Welcome to our 19th Season!
The Indy Acoustic Cafe Series began in 1996 with the purpose of bringing the best nationally and internationally known singer songwriters specializing in Folk, Americana and Blues in an acoustically perfect environment, a true listening room. This is the very first music series of it's kind in Indianapolis giving musicians of the highest caliber the opportunity to play in Indianapolis while passing through the Midwest. I hope you're able to check out the series and discover new and talented musicians from across the country.

Mark
Now Purchase Tickets ONLINE.
Visit the Tickets Page to see how.
---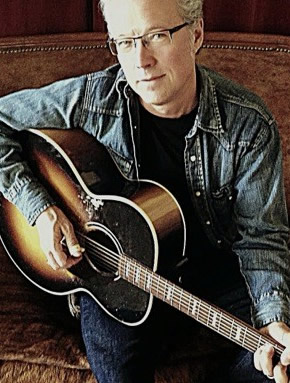 Radney Foster - February 21, 2015
SOLD OUT
Throughout his 30 year career, Foster has continuously stretched the boundaries. "I strive to challenge myself as a writer, a musician and a singer everyday." As his voice has deepened and grown richer, so, it seems, has his focus. These are the songs of a full-grown man, who long ago left fear by the side of the road.
Considered an elder statesman of Texas singer-songwriters, Foster has been a friend and mentor to many younger artists on the Texas scene. He's written and produced songs for Randy Rogers, Jack Ingram, Kacey Musgraves, Wade Bowen, Josh Abbott, Pat Green, Cory Morrow and many others. His songs are regularly mined by superstar acts like Keith Urban ("Raining on Sunday," "I'm In,"), Sara Evans ("Real Fine Place," "Revival") and the Dixie Chicks ("Godspeed").
Radney is touring in support of his new CD titled, "Everything I Should Have Said". It's a really great one too.
Learn more about Radney at his web site www.RadneyFoster.com.
Tickets are SOLD OUT !!!
---
Super Songwriter Showcase - March 21, 2015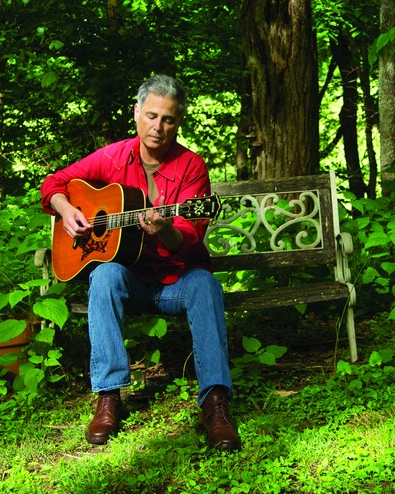 Jim Photoglo - March 21, 2015
Jim Photoglo has musically spanned four decades as both a songwriter and artist, bringing his unique creative voice to the R&B, Pop and Country arenas. Growing up in Los Angeles, he began playing in bands as a teenager but never considered music as a "career" until he was in his early 20's. His solo career took off when he was signed to the Twentieth Century Fox label in 1979, culminating in a pair of Pop hits: We Were Meant To Be Lovers in 1980 and Fool in Love With You in 1981. Photoglo hit the TV talk show circuit, toured the Orient twice, and opened for the Beach Boys on a national tour. By the time his third album was released, the financially- troubled Fox label was unable to properly launch the project, and once again Photoglo took to the road.
His devotion to his craft paid off with recordings by Garth Brooks, Faith Hill, The Everly Brothers, Dusty Springfield, Leroy Parnell, Patty Loveless, Highway 101, The Oak Ridge Boys, Pam Tillis, Tanya Tucker, Travis Tritt, Neil McCoy, John Anderson and Kathy Mattea. Four of those recordings ended up in the Top Ten of Billboard Magazine's Country Music Charts, and two went to Number One: the now-classic Fishin' In The Dark by the Nitty Gritty Dirt Band, and Hometown Honeymoon by Alabama.
The 90's ended well for Photoglo: writing songs, performing and enjoying his status as one of Nashville's top songwriters. You Give Me Love (recorded by Faith Hill on her Faith CD) was chosen by NBC to close the final episode of Mad About You, starring Helen Hunt and Paul Reiser. The Meaning of Love (co-written and performed by Michael McDonald) was featured in the Mike Nichols' film What Planet Are You From?, starring Gary Shandling and Annette Benning.
As of this writing, his new CD, Halls Of My Heart has been nominated for a Grammy in the Best Folk Album category. In it's first month at radio, Halls Of My Heart was the #3 album with the #1 song "Try Me Tomorrow". Subsequent releases all went Top 20, including "Try Me Tomorrow", "Brothers Medley" and "Halls Of My Heart". Jim was also named the #4 Most-Played Artist by the Folk DJ Radio Playlist.
Learn more about Jim Photoglo at his web site www.JimPhotoglo.com.
Click here for ticket information.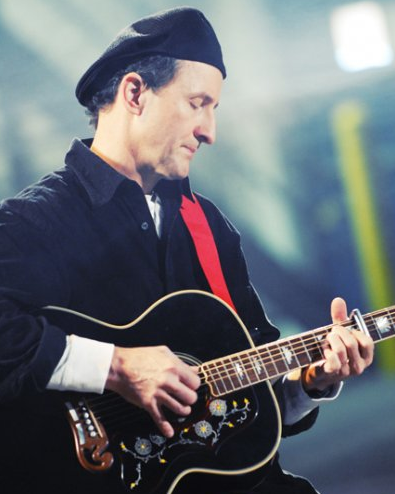 Tom Kimmel - March 21, 2015
Tom Kimmel is an Award winning songwriter, entertainer, speaker, poet and teacher. Since 1980 dozens of Tom's compositions have been recorded by a host of major artists, including Linda Ronstadt, Johnny Cash, Joe Cocker, Art Garfunkel and Randy Travis. They've been featured in films from Twins to Serendipity and Runaway Bride, and in television shows from Captain Kangaroo and Touched By An Angel to Dawson's Creek. He has released seven solo albums, published a book of poems and led songwriting workshops and classes around the country and in Europe.
Once an eclectic rock and roller, Tom found his voice as a singer-songwriter while touring with Nanci Griffith in the early 90's. A New Folk winner at the Kerrville Folk Festival in '93, he began performing solo, stressing a lean, acoustic approach to his music and bringing a humorous spirit to his poetry and storytelling.
Tom's most recent projects include well-received albums written and recorded with two trios: The Waymores (2013) (with Don Henry and Sally Barris), and The New Agrarians (2014) (with Kate Campbell and Pierce Pettis). And Tom still loves performing with his first trio, The Sherpas (with Tom Prasada-Rao and Michael Lille). In demand as a songwriting teacher and lecturer, Tom frequently offers workshop instruction tying the creative spirit to the nuts and bolts of composition.
Learn more about Tom Kimmel at his web site www.TomKimmel.com.
Click here for ticket information.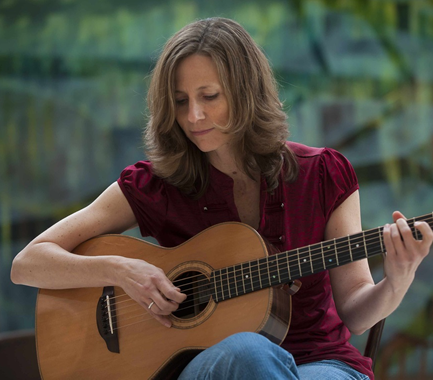 Tracy Grammer - March 21, 2015
Tracy Grammer rose to acclaim as half of the "postmodern, mythic American folk" duo, Dave Carter & Tracy Grammer. From 1998-2001, the duo released three internationally celebrated, folk chart-topping albums featuring Carter's mytho-poetic Americana songcraft and in 2002, toured with Joan Baez, both as featured artists and Baez's band members. Called "the new voice of modern folk music," the duo was clearly in its ascendancy when in July 2002, Carter suffered a fatal heart attack while the duo was on tour.
Grammer has become one of folk music's most beloved artists. Renowned for her springwater-clear alto, perfectly intoned violin, and guitar playing that is by turns percussive and delicate, Grammer is also a masterful storyteller with an ease and charisma on stage -- not to mention a riotous sense of humor -- that hardly belie her modest beginnings as Carter's reclusive accompanist. Stories about the duo's first meeting, Carter's quirks and fancies, or Grammer's own misadventures and missteps are woven thoughtfully into the set list to create a uniquely personal evening that connects audiences to performer, to the Carter/Grammer legacy, and most importantly, to one another. Additionally, Grammer has begun down the songwriter's path as part of RealWomenRealSongs, and is sharing her fresh, fledgling efforts -- and the stories behind them -- on her current tour, to the delight of her longtime fans.
Learn more about Tracy Gramme at her web site www.TracyGrammer.com.
Click here for ticket information.
---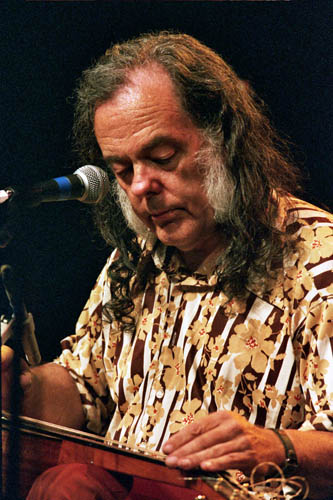 David Lindley - May 2, 2015
The Indy Acoustic Cafe Series is bringing back one of the very best guitarists there is on the planet. David Lindley will be appearing on May 2nd. David has been the sideman for Jackson Browne for many years as well as his work with warren Zevon, Linda Ronstadt, Ry Cooder, Bob Dylan, Crosby, Stills and Nash and many others. He is an unbelievable guitarist and his live shows are unforgettable events. His 2011 collaboration with Jackson Browne, "Love Is Strange" CD was nominated for Best Contemporary Folk Album as well as nominated for a GRAMMY.
It has been said that a David Lindley performance is just an awe-inspiring performance of string prowess. David Lindley was a featured performer on Bruce Springsteen and the E Street Bands "The Promise" where David performed on 3 songs.
There is so much more to mention about David Lindley, just go to his web site at www.DavidLindley.com and read more. Get our tickets early as this show will be a certain sell-out. Tickets go on sale March 22.
Click here for ticket information.
---